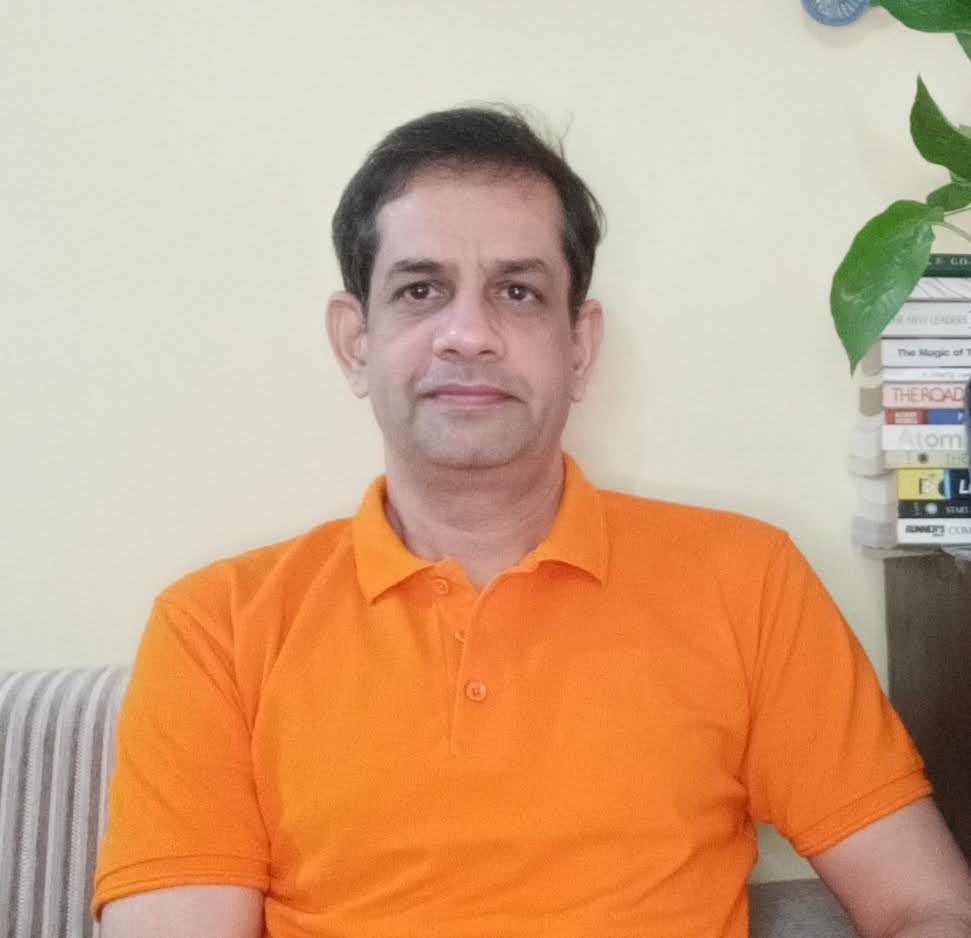 Meet Your Workshop facilitator
Brief Intro
Mr. Mahesh Sharma, Founder & Chief Mentor of  Know Your True Self® Research Academy, is a Personal Performance Coach, Temperament Expert, EFT practitioner for more than a decade and has been researching in the fields of human behavior, emotions, and energy psychology. He is a passionate humanist and nature enthusiast. He is among the pioneer promoters of emotional health and well-being in the country.  He has been in the filed of human inherent behaviour for last more than two decades and conducted more than 200 physical and virtual workshop on the subject and uses it as his one of the primary tools in his personal coaching sessions.
If you need some more information about him, his approach to coaching, and how can he be useful to those, who choose to appoint him as their coach, we will be glad to invite you to explore him further by clicking the following respective links. You can also connect with him by clicking on the appropriate link below and he will be more than happy to address your query or concern personally.
Have a great workshop experience. Thanks for your time and attention.
Disclaimer
While researchers and psychologist are studying the inherent behavior traits for hundreds of years, the approach we share here is exclusively based on the base of all behaviour and temperament theories. Mahesh Sharma is not a licensed behavioural psychologist and he offers this insights , information and knowledge through his own first hand experiences, research in the field and as a Internationally certified LIFE Purpose & Personal Performance Coach. 
KYTS Team