Mahesh Sharma Story – From Victim to Seeker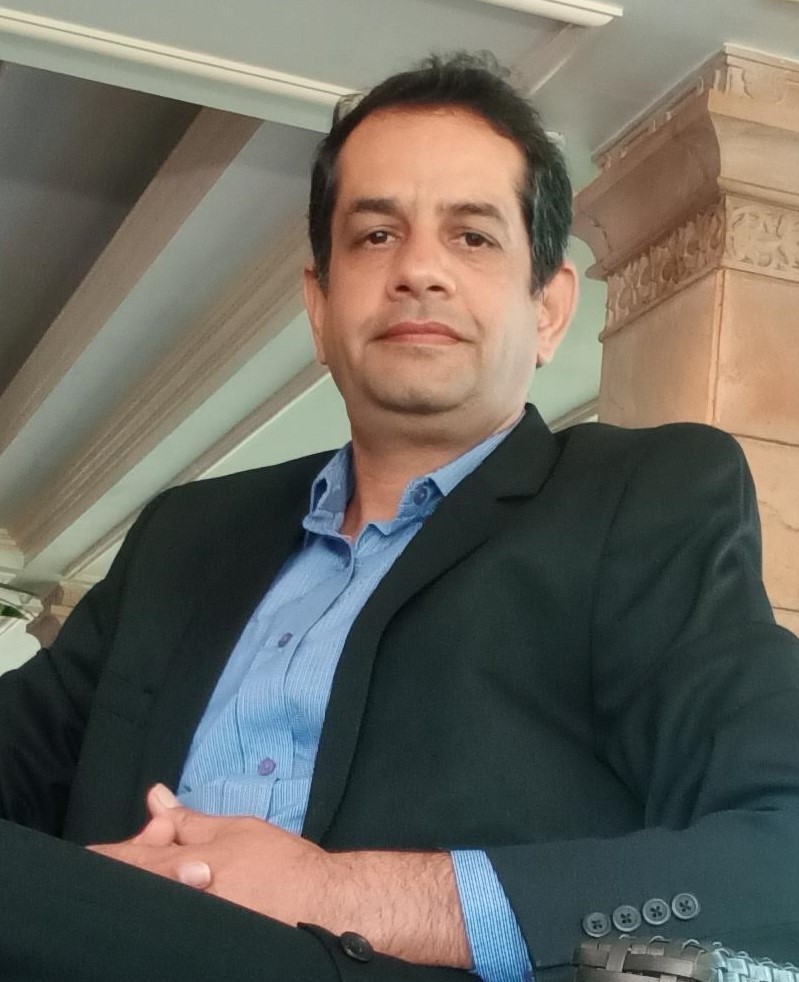 Hi Friends,  this is Mahesh Sharma and I am glad that you landed on this page to know me a bit closer. I am sharing my story with you because I believe each one of us has stories worth sharing. I believe each one of us has our own share of struggles, learning, and achievements which gave our life the direction and brought us here where we are today. That story is not about the past. That story is not about the future. That story is not about what we have done or not done. The story is all about what happens in one moment after the other. As I am writing this here, I am adding to my story. So we are making our story one moment at a time, one decision at a time, one feeling at a time.
The Family Background
I am from humble family background. My parents are a simple couple of average middle class family and they brought me and my sister to the best of their capacity. As far as I was concerned I was not a  confident kid during my those early years. I was shy and prefer to remain at the back at every possible way to avoid attention. But inside of me I was having a zeal to do something different as well. Something courageous, something bold, something which game my life meaning and a way to prove to myself that I am living a life I desire. You can say I wanted to prove to myself that I also can achieve, I also can take bold decision, also can do something different, something meaningful.
The Army Life
So after my schooling, I happen to give some entrance exams to just check my level of confidence and knowledge. The firs one I gave was of Army. And to my surprise I got selected, even though I lack the physique they require for become. And that day without consulting anyone I decided to pursue my dream to serve the nation as a soldier by joining the Indian Army. I told my parents and went on for training and served there for good 8 years. For me the stint of Army have changed my life forever. I will always be grateful for that period which had shaped my life in a dramatic way and gave a new direction to my thought process and perspective towards life. During that time in the Army, I actually found myself I discovered my true strengths, my limitations and also my passion. I also came to know through experience that how much a human body and mind can take. I did many things in Army which I usually wouldn't have even dared to do otherwise. And that was the time when my curiosity of understanding human nature and its innate hidden power started to develop.
The beginning of observations
During that period I closely observed how we humans react to situations, how we interact with each other, how our fears limits us, how we are limited to our own imposed limitations. I also found that different people take the same things differently and that each one of us has some innate characteristics which shapes our thinking and ultimately our experiences. And the biggest insight I got from here was that we can never compare ourselves with others no matter how close the similarities seem to be. These insights and curiosity towards knowing and understanding human nature had later played a huge role in shaping life's direction.
My entrepreneurship stint
After serving in the Army for about eight years I had decided to come back due to some sudden turn of events in and outside of my world. I came back and struggled to adjust myself in the new life and there I found another opportunity to express myself in being an entrepreneur, which seem like my inner calling. I took that chance again as I saw that as another opportunity to live my life as I desired – with freedom and passion. I later understood and found that it was not about the entrepreneurship itself, it was all about the freedom to follow one's inner calling, the opportunity to understand the surroundings without attachment and living a life with courage, passion, and meaning, that pushed me towards entrepreneurship. That entrepreneurship stint of around 7 years was the roughest patch of my life and the most significant one, if I put it in the right perspective.
The struggle with self and deep insights into human psyche
During that period I struggled the most with one person – and that person was ME, Myself. It was like a roller coaster for me. Sometimes I was at the top and the others I was at the bottom. I struggled in personal relationships. I struggled with professional relationships. I struggled with maintaining my self esteem. I strugled with keeping myself financially stable. I almost struggled with everything. But during that period I learned the most important lessons of my life which gave me confidence and resilience to go ahead with pride, passion and courage.
One of the major shift in my thinking and perspective towards the world came from the deep insights about human inherent behavior traits. How they influence almost everything in our lives from the way we drive and eat food to taking most important decisions and our attitude towards the other person. I found that inherent behaviours traits were like the base material of a building, we could give them any shape but we cant change the characteristics of the base material. And this understanding changed the entire course of my life ahead. My perspective cahcnged dramatically, my empathy levels enhanced, my self confidence came back, my relationships got better and further more my outlook towards the world shifted for good. I found that I was struggling because I was trying hard to live like others and going away from my own true self. I found that I was living a borrowed life and consciously or subconsciously letting other people control me. I also found that this was the case not only with me but many many others around me. People are not living their own lives. They are not following their inner calling. They are stuck because they don't know who they actually are.
The Erueka Moment
And that observation gave me inspiration or you can say that was a Eureka Moment when I thought how if I can help these people in any way by sharing my experiences, isnightrs and perspective? How if I can make a positive difference in their lives by helping them know their true self? How If I could give them hope to live a life which was not borrowed, limited or opinionated? How If I can help provide them a new perspective towards seeing the world around? And because I had my fair share of struggles, discomforts and disappointment, I knew for sure that If I could come out and take charge of my life, if I could start living my own life again, if I could build, maintain and nurture important relationships – anybody can do that with themselves.
And that was the time when I clearly understood that "life is not about finding a destination, it is all about enjoying, feeling and experiencing each and every moment of the ongoing journey. In the years ahead I had been introduced more to the amazing world inside of us. The world of Energy. The world of Emotions, The world of spirituality.
The Transformation : Begining of lifelong learning
This amazing expeirence was transformative and led me to embark my lifelong journey to decode, undersrtand and align myself with the amazing human nature. It encouragedf me encouraged me to dedicate myself to extensively work on self first by diving deeper into the world of behaviors, psychology, mind-body connection and the universal principles of Nature.
And I also realised that the learning about human nature, about omnipresence energy, about emitons is a lifelong process and the more I would know about these phenomenon, the more I would find what I don't know. So to make sure that the learning, understanding, and insight seeking continues on a regular basis I decided to be a lifelong learner and dedicate myself to the cause of contributing by doing my bit to make this world a better place to live. I have found that Life is the best teacher, provided we become the best student and decided to become the best, liflong student of life. From there I then continued my journey towards the inner core and become a a Life and Passion Coach, Keynote and Workshop Speaker, a Blogger, an Associate of like-minded, courageous and passionate individuals and a curious researcher of the Amazing Nature.
From Victim to Seeker
During the period when I was being transformed a victim to a seeker, I was introduced to various healing, counselling and coaching methods from various fields of occult sciences, behavioral sciences, energy psychology and universal laws of nature. I found there an enormous opportunity to learn from everything that was present in the nature around me. I decided to take every opportunity I lay my hands on to increase my learning and understanding of human beings in every possible way. I read extensively, attended seminars and workshops of world leaders in the self-help and healing arena, shared stage with stalwarts of respective fields and kept my self in the company of passionate individuals who were making a difference in the world.
During those five-six years period, I came in contact with individuals from different walks of lives, from diverse professions, with different language and nationalities – struggling with their self-esteem, relationships, lack of love and bonding, not able to discover and follow their inner calling and living a life way below their true potential. At that moment I realized that the time had come that I must share my experiences, my knowledge and my experiments with other individuals in a methodical and professional way, so that they can live their lives with passion and courage, with self-esteem and confidence and with purpose and meaning. Ultimately in 2008, I had taken a lifelong plunge to dedicate myself to the cause of helping as many people as I can in my lifetime in helping them taking charge of their lives and live their lives to the fullest.
The birth of an Entity
In 2008 I founded a small entitty and named it as Know Your True Self Research and Training Academy (which is as of now called Know Your True Self® Research Academy). This naming of my entity was not based on anything but my life's greatest learning that everything starts from knowing, understanding and accepting self first. The other greatest insight I received from that experience is that the  best form of living is when we "Live in the Moment". As nobody knows what's going to happen next moment, living in the present is the best one can do to elevate his life from where one is and to where one desire to reach.
And since 2008 with those invaluable insightrs, with those learnings from expeirences, from those awesome interactions and associations I have been trying my best to help as many as I can through my coaching, training, speeches, media broadcasts, writings, collaborations, and community sharing activities.
Each moment is live-worthy
Today I am indebted to each passing moment, each individual who has touched or is touching my life and each incident that has happened or is happening in my journey – for they all are making my life worth living. And when I coach, train or interact with anyone, I make sure I see them as complete individuals having every strength, quality, and characteristics needed to live a life full of happiness, peace, success, and real joy. And I also make sure that I see myself as a catalyst, as their mirror, and as their fellow human being on the path of journey of LIFE.
With a strong belief that "life is a journey, not a destination" I am making each and every moment of this journey special and live-worthy; For Me and for My Fellow human beings.
Now as someone who has come so far to know me porsonally, I respectfully invite you to explore other aspect of my professional and personal life. I think may be It helps us both in making decision to stay connected and make a meaningful association :
My Official Profile : To get an idea of the professional aspect of my life and my work
Working with Mahesh : To see what my approach to coaching and mentoring is
My Personal Blog : To remain in touch with the real life insights from my learning in real time
Glad to be in touch with you
MAHESH SHARMA
Life Coach | Humanist | Researcher
Vesu, Surat, Gujarat (INDIA)
Surat 395007
+91 9311956781