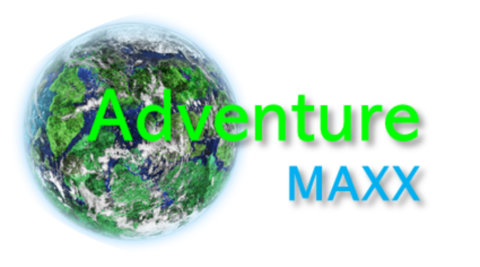 Adventure MAXX
Discover | Explore | Expereince – Being one with Nature 
Hi Friends, 
This is Mahesh Sharma. A coach and behaviour specialist by profession and a Humanist, Researcher and Nature Enthusiast by choice. I welcome you all to this exclusive page and take this opportunity to share with you briefly about this initiative called Adventure MAXX.  Adventure MAXX is a result of more than two decades of realisation, amateur encounters with nature and respect and honour towards our surrounding environment and flora and fauna. It is a passion-driven initiative for passionate, curious and courageous seekers.
Attraction towards mesmerising nature 
Since childhood, the vastness and magnanimity of Nature-inspired me. Exploring nature for me was like being in a meditative stage. The wilderness. The lush green jungles. The snow-covered mountains. The unexplored places. The deep vast oceans. And whenever I used to get the time, I with my best buddies find a way to lose myself in the lap of nature. That inspiration, that curiosity to explore the unexplored, that magnificent beauty in the raw nature taught me many things about life. I found that as exploring nature is an ultimate adventure, the same is with self. Exploring self is also the ultimate adventure. When we explore the unexplored in self, when we face the internal mountain-like challenges, when we are stunned by the raw design of our consciousness as the raw nature, we tend to respect nature much more. We start to see the adventure, not only as a part of life but life seems to be the ultimate adventure itself. And the more we explore nature, the more we explore ourselves. 
And that inspiration, that curiosity, that insight led me to think over something which I must do continuously to remind me of the connection between an adventure with nature and adventure with self. That is the time when the idea of Adventure MAXX was born. Adventure MAXX stands for living life with an attitude of the ultimate adventure and being one with nature. This attitude towards life keeps my spirit high and reminds me of my size and role in this vast omnipresent nature. Whenever I am on a certain track, trail, or road which is leading towards exploration, I feel a different kind of connection. A connection too deep to be explained in words.
Adventure MAXX
in its raw form is an entity that promotes adventure as a meditative, profound, and mesmerizing experience with amazing nature. Through its experiential centred activities, programs and expeditions Adventure MAXX is dedicated to giving the curious, passionate, and courageous seekers the experience of a lifetime, especially where they feel a deep connection with the raw nature, indigenous culture and local flora and fauna.
Whether it's adventure sports, rendezvous with wilderness, urban or countryside exploration, or experiencing the more specialised & challenging activities, Adventure MAXX makes sure the seekers not only get excitement and thrill in challenging their limits but also feel a deep connection and respect towards the beauty, magnanimity and rich heritage of vast nature around us.
Based on the foundation of love towards all species, respecting the vastness and beauty of our environment, the principles of co-existence with our planet's flora and fauna and developing an attitude of gratitude and respect towards our mother nature, Adventure MAXX is dedicated and committed to its mission to deepen the relationship and understanding between human and nature.
And we, as a team of passionate nature lovers and enthusiasts invite you all, on this awesome, tremendous, mesmerizing and meaningful journey. As we strongly believe, discovering, exploring, and understanding nature is discovering, exploring and understanding self.
And to achieve this, Adventure MAXX is coming up with some unique and exclusive initiatives to provide the rich, deep and meaningful connection for our courageous, curious and passionate nature lovers and enthusiasts; from individuals, groups and organisations. Here are some of the initiatives which Adventure MAXX is thinking over to make available in near future **
** The official launch of the programs is on 01 Jan 2022
Deep Exploration Experience

Wilderness Exploration
Urban Exploration
Countryside and village exploration
Seashores experience
Rivers exploration
Remote areas exploration
Cultural heritage exploration

Adventure Exclusive Events

Adventure Photography
Stargazing
Night Camping

Survival Experience

Wilderness survival
Jungle survival
Dryland survival

Adventure Sports experience

Cliff jumping
Rafting or Kayaking
Scuba Diving
Sky diving
Waterfall rappelling
Hot air ballooning 
Hang gliding
Paragliding

Trekking Experience

Rain Trekking
Long Distance Walking
Hill trekking
Backpacking (Self Contained Touring)

Specialised experiences
Multi days Expeditions

Cycling Expeditions
Bike Expeditions
Long-distance walking expedition

Corporate wellness programs
With the pure intent of "being one with nature", all programs under the Adventure MAXX umbrella will have an element of respect to this vast, omnipresent nature and will abide by the following guidelines and principles to preserve, protect and conserve the raw beauty of nature :
Follow the principle of ecotourism

Environment-friendly practices
Protecting natural and cultural heritage
Supporting local communities

No harm to any species
Minimum carbon footprint
With a hope that Adventure MAXX will bring another perspective to adventure by adding a deep connection and respect for nature, we are looking forward to working with explorers, nature enthusiasts, and adventure lovers to discover and explore further the mysteries of this amazing nature.
If you would like to know more about collaborating with Adventure MAXX, share ideas, being a part of the initiative and give your suggestions, please feel free to be in touch and connect with us here.
Mahesh Sharma
Co-Founder 
Adventure MAXX