Brief Intro : Mahesh Sharma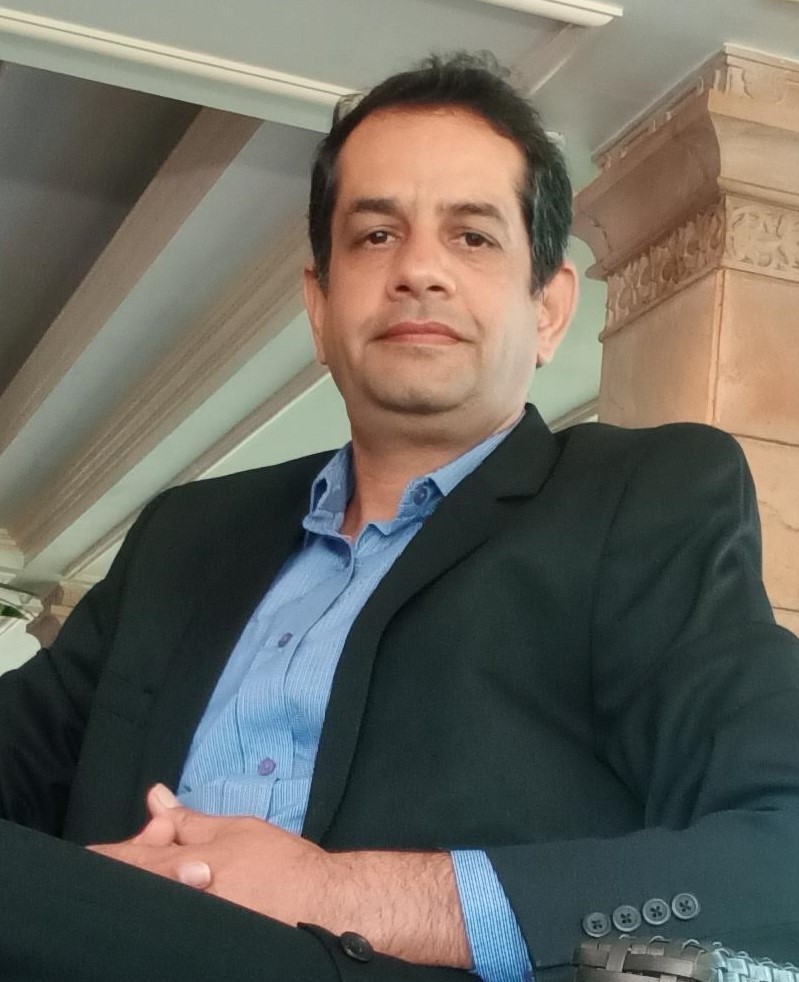 I am glad that you landed here on my profile page and gave me the opportunity to briefly introduce myself and the work I am doing. I hope and wish that this small introduction leads us towards a long-term professional and personal association.
I am a Certified LIFE Purpose Coach, Speaker & Corporate Learning Facilitator by profession and a Humanist, Researcher, Nature Enthusiastby choice. I am the founder and Chief Mentor at Know Your True Self®Research Academy (KYTS Research), founded in 2008. It's a research, coaching, and training entity in the fields of Behavioral Sciences, Energy Psychology, Emotional Health and Wellness, Mind-Body connection, Human side of enterprise, Life Management, and spiritual upliftment.
I was Born & raised in the Capital of India and started my career from Indian Army.  After serving for 10 years in the Army I associated with various organizations in the fields of insurance, real estate, training and alternate franchising as entrepreneur, trainer, consultant & speaker. My cursorily and understanding of human behavior and psychology which was there since I was in the Army now was fueled by coming into connection with various individuals and entities from very different walks of life.  My own personal experiences had also given me deep insights into human psyche, emotions and behaviors which led me to finally take the plunge to follow my lifelong passion and I started my own Training and coaching entity Know Your True Self®Research Academy (KYTS Research).
Since then I have dedicated myself in educating, empowering & coaching individuals, groups and entities to spread my heartfelt message of true leadership, abundance, well-being and Personal Excellence through the channels of personal coaching, workshops, seminars, key-note addresses and mass media.  During the journey I got the opportunity to work with many corporate, educational & professional institutes, individuals, groups and couples which had added a rich experience to my ongoing journey.
As on today, I am operating from the city of Surat, Gujarat (India) and passionately moving forward with a mission to help more and more individual, groups and entities in realizing their full potential and living a life filled with true joy, success and meaning.
Here is a snapshot of my journey till now which includes my experiences, credentials, clientele and testimonials for your perusal.
Work Experience : Mahesh Sharma
10 Years in the Indian Army
Two decades of Entrepreneurship experience in the areas of education, self-help, and alternate franchise
4 years of hands-on experience dealing with family business stakeholders
Hands-on experience of 12+ years of personal coaching and mentoring
3000+ hours of individual coaching experience
250+ Energy Psychology & Behavioural Sciences workshops
150+ Personal Coaching associates
Life Coaching Practice since 2008
Appeared on live TV shows in the areas of relationship management, career, and passion development
Around two decades of practical experience of understanding & working with human inherent behavior
One of the pioneer promoters of Emotional Health & Wellbeing in the country since 2005
Professional Credentials : Mahesh Sharma
Internationally certified LIFE Purpose Coach 
Practicing Personal Performance Coach
Master EFT Practitioner & workshop facilitator
Certified Emotional Intelligence Practitioner
Certified NLP Practitioner
Certified Timeline Therapy Practitioner
Inherent Temperament Expert
Keynote & Workshop Speaker
Corporate & SME trainer
Founder & Chief Mentor – Know Your True Self Research Academy (www.kyts.in)
Co-Founder & Associate Mentor – SARTRAC Global
Some of the esteemed clients
Testimonials of Individuals : Mahesh Sharma
Testimonials of workshop participants : Conducted by Mahesh Sharma
Important moments : Mahesh Sharma Picture Gallery
Important moments : Mahesh Sharma Media Gallery
Corporate Learning Solutions
To help individuals in finding their passion, following their inner calling, dealing with & leading self, taking charge of their emotional well-being, managing & nurturing relationships and focus on building inner strengths.
Living a life of inner abundance and become a live and practical example of living in harmony with nature
Helping, assisting, and equipping individuals to live a life of significance and meaning
Glad to be in touch with you
Know Your True Self® Research Academy
Vesu, Surat, Gujarat (INDIA)
Surat 395007
+91 2613591953
+91 9311956781